Looking out of the window this morning, you can tell that the beautiful month of June has finally arrived; the sun is out, the sky is blue and I might just think about wearing something a little summery today (ok, I'm still sat here in my pyjamas at the moment). Although,  if you'd been sat where I am a day or so ago the picture would have been entirely different (still the pyjamas) but you wouldn't have been the only one thinking that you were in March, and not May.
Summer is coming, it's only 3 weeks until midsummer's day and the start of one of the most glorious fortnights of the year; Wimbledon! Bring on the tennis, the grunts, the Pimms, the strawberries… and the rain, because you just know it will!
In the meantime, It's been a busy month with weddings; family, friends, beautiful brides and 'naked' cakes are still a huge hit; I suppose they remind me a little of Wimbledon, it's the strawberries and 'cream'.  Technically it's buttercream, as fresh cream is a no-go for environmental health and refrigeration reasons. But you get the picture.
I love 'naked' Victoria cakes. Yes, they're a little rustic around the edges and they're all down to the last-minute preparation; but the final cake is a complete sensory hit. They are not just a sweet sugar paste smell, they're the divine buttery smell of the cake, the sweet hit of the buttercream and the fresh scent of the fruits. I task anyone setting one up for a wedding, not to have that urge just to plough straight in and eat the lot!
With all this cake, there is all that fruit, and only the best is selected to grace the final cake. So inevitably our fridge gets stocked up with a selection of fresh fruit that just didn't make the grade; and someone has to eat it. As there's only Ian and myself at home, that will be us then. The majority of the time it's a mid-morning snack or added to smoothies, but occasionally a little creative spark takes hold.
Popping my head in and out of the freezer this week, I noticed that I had a couple of pastry cases taking up valuable ice-cream space, and a pot of unopened cream was getting pushed further to the back of the fridge. It was time to create a little something to herald the arrival of June and the impending tennis filled fortnight.
The pastry cases were homemade, leftover pastry from something else I can't remember. I'll get round to posting a recipe for them soon, but as I can't recall making them this side of last Christmas (oops), they must have been in there a while. However, these are meant to be a quick and easy summer pudding, so you could try the sweet short crust ready to roll pastry blocks or pastry sheets; in some supermarkets you can even pick up the tart cases ready to go. Yes, I'm advocating cheating with pastry again.
Filling-wise, I'm sticking with quick and simple. A silky cream patisserie would work perfectly, but I was trying to channel a little Wimbledon spirit into my tarts. So I went with a sweetened fresh cream, a little crème fraîche and a dash of Pimms. A golden Rum would work well, or you could marinade the strawberries in balsamic vinegar (trust me). Ultimately, these should just be a "thrown together" tart which looks quite impressive.
Toping off the tart could be anything fruity; think a little 70s retro presentation with mandarins and kiwi fruit, or indulge in the first cherries (I've my eye on ours in the garden, hoping that the birds don't eat them before I can get to them), how about nectarines and blueberries; or keep with the strawberries and raspberries. Either way I can assure you these will go down a treat for Wimbledon fortnight.
Summer Berries Tarts
Yield 6 tarts
Wimbledon-inspired easy summer tart with a Pimms whipped cream filling and fresh summer berries
Ingredients
6 x Sweet shortcrust pastry cases
200ml Double cream
50g Creme fraiche
50g Icing sugar
1 tsp Vanilla bean paste or extract
2 tsp Pimms
6 tbsp Strawberry or raspberry jam
Summer berries
Instructions
If using pre-brought pastry or cases, prepare them as per their instructions. I used small individual fluted tart tins with a removable bottom to easily remove the pastry cases. Allow the cases to cool.
Using a stand mixer fitted with whisk attachment, add the double cream and whip until it starts to thicken. Alternatively, add the double cream into a large mixing bowl and use a hand-held whisk.
Add the creme fraiche, icing sugar, vanilla bean paste and Pimms to the double cream.
Continue to whip the cream until it forms stiff peaks.
Spread a tablespoon of jam over the bottom of each pastry case.
Fill each pastry case with whipped cream, use either a piping bag fitted with a round nozzle or spoon the cream and smooth with an offset spatula.
Arrange the fruit over the cream and dust with icing sugar.
Notes
The tarts can be made in advance, but are best eaten on the day you make them. Once assembled keep the tarts refrigerated until serving.
Are you making this recipe?
I love to see your creations so snap a photo and tag @crumbscorkscrews on Instagram with the hashtag #crumbscorkscrews and please give a star rating below ★
I'm sending my little tarts over to Emily at "A Mummy Too" for #recipeoftheweek,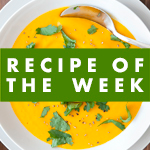 0