I've been waxing lyrical to anyone that will listen about the simplicity of pancakes recently; making them via FaceTime with my nephew and just generally looking for a quick and simple dessert with fresh fruit and ice cream. I am a complete sucker for a good pancake; even if the fridge is looking bare except for a few staples you can always whip up something reasonably healthy and definitely filling, be it sweet or savoury.
With all the chaos of the last month or so and Easter being later this year, I'd completely forgotten that Shrove Tuesday was fast approaching; this Tuesday, March 4th if it had slipped your mind too.
It was all the pancake pins that had crept into my Pinterest feed over the last couple of days that reminded me that it was that time of the year. And after spending an hour in the dark, under the duvet, whilst Ian soundly slept on the other side of the bed; I finally closed my eyes and dreamt of pancakes for breakfast, wracking my brain about what was in the cupboard.
I suppose that it didn't help matters, waking up at 2.30am not feeling particularly great, and then spending another hour on Pinterest looking at pancakes, whilst trying to make myself fall back to sleep. But during this early morning Pin-athon I remembered the lemon and raisin pancakes you could buy in packets, in the supermarket, and how when I nasty bouts of tonsillitis when I was younger, I'd happily devour a packet of these as they didn't hurt my throat.
So in that moment before sleep and consciousness; you know the one, when you head literally drops with a jolt, I thought about a little variation on my go-to poorly treat, with sultana and cinnamon pancakes. Ta-dah!
I really can't express how easy pancakes are to make; I think some people are put off by the 'flipping'. Hands up those of us that have ended up with pancake half in and half out of the pan and batter welding itself to the sides. Yes, me too! Hence why I now prefer to leave the flipping of the bigger, thinner pancakes to my Other Half, and I stick with flipping the smaller, thicker American style pancakes with a spatula.
Whilst these are more a breakfast pancake with the sultanas and cinnamon, the possibilities are endless. Often we'll have fresh raspberries and ice cream, or just keep strictly traditional with a little fresh lemon and sugar; but we do also go for a more savoury option, think ham, cheese and leek, smoked salmon and cream cheese or a full English breakfast style with bacon, scrambled egg, mushrooms and baked beans. The choice is yours!
Print
Sultana and Cinnamon Pancakes
Yield 12 Pancakes, 1 tbsp of batter
Perfect for breakfast, brunch or supper, these pancakes hit the spot and are low fat for those of us who are health conscious. Weight Watchers ProPoints - 1PPt per serving
Ingredients
125g Self-raising flour
1 tsp Caster sugar
1/2 tsp Ground cinnamon
142ml Skimmed milk
1 Egg, medium
50g Sultanas
Instructions
Making the Batter
In a large mixing bowl, sift the flour, caster sugar and ground cinnamon. Make a well in the centre.
Add the egg into the middle of the well, and add approximately 100ml of milk.
Whisk together the dry and wet ingredients, gradually bringing in the ingredients to the centre.
Beat the mixture to a smooth, thick paste.
Add the remainder of the milk and mix well, until all incorporated and smooth and slightly runny in texture.
Set the batter aside to rest for 30 minutes.
Making the pancakes
Spray a piece of kitchen towel with spray-oil, and wipe over the base of a small frying pan or pancake pan.
Place the pan over a moderate heat.
Using a measuring spoon, ladle 1 tablespoon of batter into the middle of the pan and swirl around the pan until you get the desired thickness. My pancakes are about 10cm in diameter and thick.
For thinner pancakes, add 2-3 tablespoons of batter, swirl around the pan to get a thin and even layer and pour any excess back into your batter mix.
Scatter sultanas over the top of the batter.
Depending upon the thickness of your pancake, the underside should start to turn golden brown after about 30 seconds. Gently lift the edge with a palette knife to check.
When ready flip the pancake, either with a palette knife, and cook on the other side for a further 30 seconds.
Turn the pancake out onto a warm plate, eat straight away or build a stack. Add a squeeze of lemon and sprinkle of sugar, or a a drizzle of maple syrup.
Notes
The pancake batter can be kept refrigerated for up to 3 days, but is best eaten on the day it is made You can switch the Skimmed milk for either semi-skimmed or whole milk. Also plain flour with 1/2 tsp of baking powder can be substituted for the self-raising flour. Instead of the cinnamon and sultana, add chocolate chips or fresh fruits like raspberries or blueberries, or just simply serve with lemon and sugar.
Courses Breakfast
Are you making this recipe?
I love to see your creations so snap a photo and tag @crumbscorkscrews on Instagram with the hashtag #crumbscorkscrews and please give a star rating below ★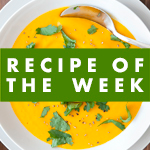 0