I don't know about you but the Bank Holiday weekend here was glorious and we spent most of it with our family and friends for our annual get-together and this year, the christening of Ian's outdoor oven. The sun came out, the oven was fired up, there was food spilling out of my fridges and there was plenty to drink, including at least 3 jugs of amazing rosé sangria (as promised)… perfect!
After such a full-on weekend it was back to work as normal on the Wednesday and the post party come-down hit. Stacks of cakes and admin work certainly took care of taking my mind off things, but I was still craving fun food.
Something quick, simple and that went well with the vat of caffeine, that I was consuming to keep me going, was definitely in order. Biscuits… well cookies! A one bowl recipe, 10 minutes in the oven, then on to my plate in under 30 minutes. Yes please.
A voilà Red Velvet Cookies!
Let me blow my own trumpet here a second, I don't think I've ever made cookies as nice, soft and chewy as these before. So happy! They reminded me of the big cookies you get in supermarkets, except I knew what was going into these. I think the secret is the condensed milk. I'm certainly giving these another go, maybe next time a triple chocolate version with a nice dark chocolate cookie with milk and white chocolate chunks… Mmmmm! Right, back to these. Isn't that red colour just fabulous? I love Red Velvet cupcakes and these are the definitive cookie version.
We ate most of these with a mug of coffee or a glass of ice-cold milk. But as we're having something of an Indian summer now September has arrived, I decided to save a couple of the cookies and sandwich them with vanilla ice cream (sorry it's shop brought on this occasion).
Although I mixed these up and popped them straight in the oven, there is no reason why you couldn't split the dough and put some in the freezer. The best way would be to roll the dough into a sausage and wrap in clingfilm; then when you can just slice off as many cookies as you'd like and pop them in the oven to bake. Simple!
Red Velvet Cookies
Yield 12 -18 cookies
Beautiful red cookies - nice, soft and chewy. Even better when there's ice cream sandwiched between them.
Ingredients
250g self raising flour
200g soft dark brown sugar
120g butter, softened
100ml condensed milk
30g tbsp cocoa poweder
1 medium egg
1/2 tsp bicarb of soda
2 tsp vanilla extract
Sugarflair Red Extra food colour
Instructions
Preheat the oven to 180C
In a large mixing bowl, add the butter and the sugar, and cream together using an electric hand whisk.
Add the egg to the creamed butter and sugar, and beat with the hand whisk on a high setting. If the mixture curdles add a tablespoon of the flour.
Add half of the condensed milk to the mixing bowl and mix well.
Now add half the flour, cocoa powder and bicarb of soda and mix well again.
Add the remainder of the condensed milk and mix, then add the remainder of the flour, cocoa powder and bicarb of soda, mix well and make sure all the ingredients are well combined.
Add the food colouring a little at a time until you get the colour you would like your cookies to be.
Line two large baking trays with baking parchment.
Roll the cookie dough into balls approximately 3-4cm in diameter.
Place the dough balls on the baking trays and gently press down flattening the balls a little. Make sure the dough balls are spaced well apart to allow them to spread when they are baking.
Pop them in the oven for 10 minutes.
When you take the cookies out of the oven, slide them off the baking tray and onto a cooling rack to cool.
To make the ice cream sandwich, slightly soften any ice cream of your choosing - I chose a simple vanilla ice cream.
Line a small baking tray with greaseproof paper.
Take a ring mould and make sure that it's not bigger than your cookies
Spoon the softened ice cream into the mould, to about half the height of the mould, and then press together with the back of a teaspoon.
Remove the ring mould and mould as many ice cream disks as needed.
Pop the baking tray and ice cream disks in the freezer for 10-15 minutes to freeze again.
When the ice cream is frozen again, take the disk and sandwich it between two cookies.
Drizzle with melted chocolate, roll in sprinkles so they stick to the ice cream or eat it just as it is.
Enjoy!
Notes
The base recipe for the cookies is fairly adaptable for all sorts of flavours.
Are you making this recipe?
I love to see your creations so snap a photo and tag @crumbscorkscrews on Instagram with the hashtag #crumbscorkscrews and please give a star rating below ★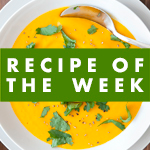 0