I promised in my Birthday Bundt cake post that I would share my salted caramel sauce recipe with you. I know, I know, I know it was weeks ago and you've emailed and messaged me asking when would I be putting it up… Well today's the day and I'm so sorry it's taken a little longer than expected.
Now before you start rummaging through the kitchen drawer for the sugar thermometer you brought when it was on offer, and thinking this recipe is going to be all about precise temperatures and timings. Stop! Step away from the drawer and relax. This is the easiest caramel sauce you will ever make.
Ok, so you'll still have to keep an eye on the pan, we are talking about boiling sugar, butter and cream. So you really don't want to turn your back and end up with a burnt mess welded to the bottom of your saucepan.
The recipe is one that I've honed over the years. It has had so many different permutations, I couldn't tell you what the original recipe was… except it started by melting caramel sweets and adding double cream. Since then I've tweaked things a bit here and there, swapping different sugars, adding a little golden syrup, playing with the salt levels and taken out and added the caramel sweets. The final recipe works perfectly for me, but feel free to have a play around and experiment for yourself.
Salt-wise, if you're not a fan, this caramel sauce will work just as well without; but it you prefer a little salty tang, it's best to add a little and build up until you get the saltiness that you prefer. However you take your caramel sauce, just a teaspoon is enough to make me happy; a whole jar would have me bouncing off the walls with joy!
I love this caramel sauce, it's so versatile… so far I've used it to drizzle over my apple cupcakes, as a layer in my Dark Tart and as a glaze for my Birthday Bundt cake. If you want you could pour it over ice cream, warm it up and dip apple slices in it, or just eat it on its own with a spoon
Salted Caramel Sauce
A quick and simple caramel sauce, no need for sugar thermometers! Add a pinch of sea salt for a salty sweet tang!
Ingredients
100g Unsalted butter
65g Light muscovado sugar
65g Golden caster sugar
2 tbsp Golden syrup
1 tsp Vanilla extract
125ml Double cream
Sea Salt, to taste
Instructions
Add butter, muscovado sugar and golden caster sugar to a heavy bottomed saucepan.
Gently heat, until just melting. Do not stir the mixture, instead occasionally stir the saucepan.
Add golden syrup and swirl into mixture.
Gently heat until the mixture begins to simmer.
Swirl and simmer for 4 minutes.
Add double cream and vanilla extract, and gently stir through.
If desired, add pinch of sea salt, stir through and taste. Add more sea salt, if preferred.
Gently heat the mixture and simmer for 2 minutes or until the mixture begins to thicken.
Remove from heat, and gently swirl and allow the mixture to thicken.
Notes
Salted caramel sauce can be stored in the fridge for up to 1 week.
Reheat for a warm caramel sauce, or just drizzle straight over fruit, ice cream, cake or eat with a spoon!
Are you making this recipe?
I love to see your creations so snap a photo and tag @crumbscorkscrews on Instagram with the hashtag #crumbscorkscrews and please give a star rating below ★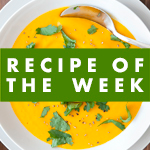 0