Raspberry white chocolate scones are a perfect afternoon tea indulgence and whichever way you cream and jam these little treats, they're fabulous summer treats all year round. 
The nights are drawing in, the days are getting more grey and dreary, summer seems so long ago *sobs*
But Christmas is coming, and there's still lots that I love about autumn and winter – going for walks all tucked up with a woolly hat, scarf and gloves with just your nose poking out, kicking up the leaves (no matter how old I get, it's still my favourite), drawing the curtains and getting comfy on the sofa with a hot chocolate and good film, the smell of home fires burning in our village and my nephew getting excited about Father Christmas. Love it!
After a couple of weeks of dining out and pastry classes, it was finally time to get back in the kitchen for a good ol' bake up this weekend. I've been planning my festive baking and wanted to try things out before I bake in earnest for gifts. Don't worry they'll be appearing on here with plenty of time to get everything sorted for present-swapping.
With all tastes of Christmas flying around the kitchen, my mind did take a little stroll back to August and a summer's afternoon. Truthfully, it actually wandered to the punnet of late raspberries that were sat in the fridge waiting to be eaten. I'd earmarked them for a rich chocolate cake, but they were a bit insipid in flavour and putting them with the chocolate, they'd have been pretty non-existent.
I couldn't bear the thought of the raspberries just lingering, even if they weren't the best flavour, so I decided to add a little something to my baking list. Ian had headed out for a walk whilst I was making a mess in the kitchen, so I thought I'd bake something for him, for when he got home. He loves scones, his date scones are part of his baking repertoire, and given his Mum used to make scones for Sunday afternoon tea most weekends, they're always a welcome addition in the cake tin.
The beauty with scones is that although there's this myth that you have to be a Baker-Extraordinaire to create them; they're in fact pretty simple and quick. Yes, there are recipes out there that call for slightly more detailed preparation, but for a quick afternoon treat you can't go wrong with these.
The raspberries can be a bit on the messy side, they'll make the dough quite wet but don't worry, it's meant to be like that. If you're not a 'sticky dough all over your hands' person, you could use frozen or freeze-dried raspberries for the same effect. White chocolate is essential in my book, when there are raspberries involved, and it takes these from being another fruit scone to a something a little more decadent.
Anyway, ten minutes prep, ten minutes in the oven, whilst they're cooling flick the switch on the kettle, tea in the pot and let's get our scone on.
I know I made these raspberry white chocolate scones for Ian, but I couldn't help sneaking one for myself. But before the eagle-eyed among you shout, "Louise how could you drink your tea out of a mug", especially with a cream tea, the rules of etiquette when you're indulging on your own do not necessarily apply. They also don't apply when it's cold and miserable outside and all you want to do is cuddle a mug of steaming tea! All of that and my Herdy mug is just the best, and that really is the only excuse I need!
As these were all a bit last-minute, I didn't have any clotted cream in the house, and the village shop as clean out as well. So it was whipped double cream with a touch of vanilla and caster sugar to sweeten it up. I'm also a jam first, cream second girl; it's nothing to do with it being a Devonshire way, a Cornish way or even a Cotswolds way, it's just an 'it's easier to eat without dribbling jam all down me' way.
Whichever way you cream and jam these little treats, they're definitely good for embracing the autumn chill with a hint of summer. If you wish, you could spice them up a little for winter by switching the raspberries for cranberries, or use apples and sultanas with a pinch of cinnamon. But if you're a scone purist, there's only one way – a plain scone with lashings of strawberry jam and clotted cream!
Hope that you enjoy this recipe as much as I do. Give my take on raspberry white chocolate scones a go and let me know how you got on. Please rate the recipe and leave me a comment below if you do!
Fancy some other baked treats? How about my apple blackberry crumble cake, mint choc chip brownies or raspberry and blueberry blondies.
Print
Raspberry White Chocolate Scones
Yield 16 scones
Raspberry and white chocolate scones are a perfect afternoon tea indulgence and whichever way you cream and jam these little treats, they're fabulous summer treats all year round. 
Ingredients
350g Self raising flour
50g Golden caster sugar
1 tsp Baking powder
85g Unsalted butter, cold, cubed
150ml Buttermilk
50g White chocolate, chopped
100g Raspberries, fresh, chopped
Instructions
Preheat oven to 180C or 160C (fan) and line two baking sheets with baking parchment.
In a large bowl, add the self raising flour, golden caster sugar and baking powder. Mix together.
Add the butter and rub in using fingertips until the mixture resembles fine breadcrumbs.
Add the raspberries and white chocolate and gently stir in, being careful not to crush the raspberries.
Add the buttermilk and lightly mix until the dough comes together. The dough will be sticky.
Turn the dough out onto a lightly floured surface, and gently flatten until about 3-4cm thick. You may need to flour your hands if the dough is very sticky.
Flour a 2 inch round pastry cutter and cut out the scones. Use a floured spatula to transfer the scones to the baking sheet. Brush the tops of the scones with a little whole milk.
Bake for 10-12 minutes, or until lightly browned.
Serve with clotted cream and raspberry preserve.
Notes
Fresh raspberries are best, but you can substitute for frozen or freeze dried raspberries. If you do not have buttermilk available, substitute with whole milk mixed with the juice of 1/2 a lemon. Leave the milk and lemon juice aside for 10 minutes. The scones will keep for 3-4days in an airtight container, or can be frozen for up to 1 month. Switch the raspberries for cranberries for a more festive flavour.
Courses Cakes and Bakes
Nutrition Facts
Serving Size 1 scone
Amount Per Serving
Calories 146
% Daily Value
* Percent Daily Values are based on a 2,000 calorie diet. Your daily values may be higher or lower depending on your calorie needs.
Are you making this recipe?
I love to see your creations so snap a photo and tag @crumbscorkscrews on Instagram with the hashtag #crumbscorkscrews and please give a star rating below ★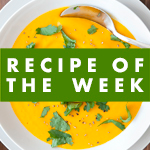 2