Social media and blogging opens up the world to new friendships and appreciation for the amazing things people do in their everyday lives. I'll be quite honest and say I love it! I've met some fantastic people, some work related and others on the personal side of things. Many years, ago before the likes of Twitter and Facebook, online forums were all the rage, and it was through a scuba-diving forum I met lots of friends but also Ian… the rest they say is history, he's now my Husband and puts up with me day in, day out!
Since the blog has been back up and running properly and I've had chance to take more of a wander around the world of baking blogs, I've come across quite a few that I just love to read. I 'met' Stuart from Cakeyboi when I hooked up my Jack Skellington marshmallow pops to his Treat Petite link up in October, and I've been reading his fantastic blog ever since.
I was delighted when Stuart recommended me to Stephanie at Kitchen Frolic to take part in her annual Cookie Advent Calendar. I've never 'guest-posted' before and I felt quite excited to have been recommended and asked. Big grin!
I had so many different ideas that I would have liked to have made for the calendar; I suppose I could have made the rejects for Crumbs and Corkscrews, but I'm not sure even I cold have squeezed in a different batch of cookies, every day until Christmas. I'm not sure that Ian would have been able to eat that many cookies either. So, I decided to create the ones I thought fitted with a festive holiday theme.
Everyone says they eat with their eyes as much as their mouth, and I am no exception. The prettier, the brighter or the more intricate the dish in front of me is, the more likely I am to enjoy it. I came across these 4th of July cookies by Just a Taste on Foodgawker back in the summer, and the simplicity of the design and the boldness of the red, white and blue swirls had me captivated, and had me thinking how I could create something for Christmas.
I love the colour combination of red, green and white; for me there is no other combination that says classic Christmas. Although when it comes to my Christmas tree I keep it quite simple with silver, white and frosted green; but they're not really going to work here. The red, green and white though do! I just love them swirled together. Aww, look at those swirls, don't they look so pretty?
The swirls, the colours, the holidays… I knew they'd be just right for the Cookie Advent Calendar. They also reminded me of candy canes, so I pepped them up a little with a teaspoon or 2 of peppermint extract. You might think that a peppermint cookie would be a little strange in taste, but it actually works really well. So well in fact, Ian devoured them pretty quickly. I wasn't sure if he'd like them, but both batches I made rapidly disappeared.
I made two batches rolling the doughs together, so the green was the outer layer on one batch and then red was the outer layer. Half way through, I remembered I'd a tub of sprinkles which would match these perfectly, and so I decided to roll one of the dough logs in them before chilling. I loved the effect, and Ian thought these were better than the un-sprinkled cookies, having a little extra crunchiness to them.
Now this is rather a lengthy recipe, but it's quite an easy recipe… it's just the layering of the doughs together that is time-consuming, but don't be put off; these are the most fantastic Christmas cookies. However, if you prefer to cut out the rolling and layering, colour the dough in one colour and roll in sprinkles for a simpler version!
Peppermint Pinwheel Cookies
Yield 24 -36 cookies
These cookies are the perfect festive biscuit - a hint of peppermint, and candy cane colours and stripes. They take a little time to create and a 4 hours to chill but they are worth it!
Ingredients
225g Unsalted butter
275g Caster sugar
2 Eggs, medium
3 tsp Peppermint extract
375g Plain flour
1/2 tsp Baking powder
Red food colouring
Green food colouring
Red, Green and white sprinkles
Instructions
Making the Cookie Dough
Using a stand mixer with the paddle attachment, beat the butter until softened. Alternatively, you can make the cookie dough, in a large mixing bowl, by hand or with an electric hand whisk.
Add the sugar to the softened butter and cream until light and fluffy.
Add the eggs, one at a time, to the creamed mixture. Beat well between adding each egg.
Add the peppermint to the mixture, and mix until well combined.
Sift the flour and baking powder together, and add to the mixture. Gently mix together until the dough comes together and is smooth.
Turn the cookie dough out onto a lightly floured work surface and split into 3 equal portions.
Shape one piece of cookie dough into a rectangle, about 2cm thick, and wrap in cling film. This will be the white part of your cookie.
Place one portion of cookie dough into the stand mixer bowl and add green food colouring. Mix well until all the cookie dough is green in colour. Add more colouring until you get the colour you want. The colour will fade when baked, so it is best to go stronger on the colouring, rather than pale. Turn the green cookie dough out onto a lightly floured work surface and shape into another rectangle, similar to the 'white' cookie dough. Wrap in cling film. Scrap down the mixer bowl and paddle to remove any remaining green dough.
Place the final portion of cookie dough into the stand mixer bowl and add red food colouring. Mix well until all the cookie dough is red in colour. Add more colouring until you get the colour you want. Turn the red cookie dough out onto a lightly floured work surface and shape into another rectangle, similar to the 'white' cookie dough. Wrap in cling film.
Chill all 3 portions of cookie dough in the fridge for 30 minutes.
Assembling the Cookies
Remove the chilled cookie dough from the fridge, and unwrap.
Place the white cookie dough onto a large piece of cling film, and place another piece of cling film on top. Gently roll the dough out into a large rectangle, until about 4mm thickness. Every 5 rolls, peel back the top layer of cling film to release the dough, replace and continue to roll out the dough. Repeat for the green and red cookie dough, so you have 3 pieces of cookie dough of similar size.
Remove the top sheet of cling film from the white and red cookie doughs. Place the uncovered side of the red dough on top of the uncovered side of the white dough. Flip over the dough so the white dough is on top, and remove the cling film.
Remove the top sheet of cling film from the green cookie dough, and place on top of the white dough. Gently roll over the cookie dough to seal the three layers together.
Remove the cling film from the top of the green dough layer, and from the narrow end begin to roll the cookie dough into a sausage. Use the bottom layer of cling film to pull the dough into a tight roll.
Pour the sprinkles into a baking tray, it stops them rolling everywhere, and place the cookie dough sausage on top. Roll the sausage in the sprinkles so that they coat the dough. Wrap the sprinkle dough in a clean piece of cling film and chill in the fridge for 2 hours, or overnight.
Baking the Cookies
Preheat the oven to 180C and line two large baking sheets with baking parchment.
Remove the chilled dough from the fridge and unwrap.
Using a sharp knife, slice the cookie dough into equal rounds, approximately 1cm in width.
Place the rounds onto the baking parchment, leaving space between them to allow them to spread when baking.
Bake for 10-12 minutes or until a pale golden colour.
Slide the baked cookies and parchment off the baking tray and onto a wire rack to cool.
Notes
If you're not a fan of mint flavours, substitute the peppermint extract for vanilla for a regular sugar cookie.
Use any colours that you like, or just roll two colours, they are adaptable for lots of different occasions.
Are you making this recipe?
I love to see your creations so snap a photo and tag @crumbscorkscrews on Instagram with the hashtag #crumbscorkscrews and please give a star rating below ★
These peppermint pinwheel cookies are not just appearing on Crumbs and Corkscrews, but they are also part of the lovely Stephanie's Cookie Advent Calendar, over on Kitchen Frolic. I was delighted when Stuart from Cakeyboi, suggested to Stephanie that I might like to take part and share a festive cookie recipe. I had so many different ideas, but these were my favourite.
Why not pop on over to Kitchen Frolic and say hello and check out the other Cookie Advent Calendar recipes, and also stop by Cakeyboi and say hello to Stuart.
Spreading the festive cheer, I'm sending these pinwheel cookies to:
As these will be popped into our festive Christmas hampers for family, I'm sending these to Tea Time Treats hosted by Lavender and Lovage and What Kate Baked. December is Festive Foodie Gifts and Treats.
I'm all sending them to Treat Petite hosted by Stuart from Cakeyboi and Kat from The Baking Explorer. The theme this month is Happy Holidays.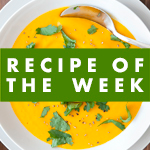 4