I missed it! I flipping well missed an awesome day to celebrate sugary erm… goodness! I had this all lined up to edit and post, then I went and got side-tracked (read escaped to Cornwall) and forgot all about International Doughnut Day! In the words of the number 1 doughnut fan, Mr H J Simpson. Doh!! So my most humble apologies and I hope you like these.
Let's just sidetrack for one moment though, and let's dwell on Cornwall, or more precisely the food! We ate (and drank) our way around some fabulous places over the week we were there, from The Two Clomes, in Quintrell Downs, to the fan-bloody-tastic Paul Ainsworth's No 6 in Padstow, rounding off with battling the Doc Martin tourists in Port Issac to visit Nathan Outlaw's Fish Kitchen, all filled in with some great hospitality of our wonderful friends, who we were staying with. They will all be making an appearance here shortly. Now back to the doughnuts… 
I fell in love with my mini doughnut mould from Lakeland way back last year; and for someone that really isn't a silicone bakeware fan that's saying something. Since I started using the mould, I've tried lots of different takes on my original doughnuts. Some attempts were perfectly disastrous, others were just a bit too 'ordinary' for to posting up here; but with each attempt I've been formulating more ideas in my head, including these baked cinnamon sugar doughnuts.
It was the smell of fresh fried baked sugar doughnuts walking through Cheltenham town centre during half-term that sent my senses into overdrive. Then the arrival of the annual fair in the village brought that smell flooding back to me, and so the doughnuts were put to the test.
If you've been reading Crumbs and Corkscrews for a while, by now you should have a good idea of how my baking and creating head works, and just a doughnut isn't going to suffice. I'd a little cream cheese frosting leftover from some other baking and thought that the doughnuts would actually make the perfect sized cupcake topper. And of course, there really is only one thing that is meant to go together with a doughnut…. coffee!
So then, the doughnuts… I like to think that actually they are sort of healthy. If you take the cupcake away that is! They are baked; so no deep-fat frying and greasiness. Just a nice fluffy doughnut without to many extra naughty calories; well that's if you leave them 'naked'. Taking my inspiration from fairground doughnuts, I gave these a generous dipping in some nice and spicy cinnamon sugar; helped to stick to the doughnuts with a little brush of melted butter (oops, that will be those extra calories appearing again; just keep reminding yourself 'they're baked, they're healthy(ish)).
I know not everyone's a fan of cinnamon, I never used to be, but as my adult palate has become a little more discerning, it's a flavour I actually quite enjoy. But if you still aren't a fan, you could always swap the cinnamon sugar for either just a regular granulated sugar, maybe a vanilla sugar or how about something a little different and go for a lavender sugar.
These are good enough to eat on their own, you really don't need to go down the whole cupcake route. I think they are best eaten when they are a little warm and the butter is still melting combining with the sugar; the cinnamon flavour really comes out. Although, if you want to add the cupcakes…
The cupcakes were incidental really; as I said I couldn't just make the doughnuts, and I thought that the cream cheese frosting would be the perfect match for the cinnamon.
I think the doughnuts are the ideal size for topping off a cupcake, and just imagine how cute a little sprinkled doughnut would look on a cupcake for a children's birthday party or just as a treat! As these were destined for adults (they're just like big kids really), I went with a coffee cupcake. Coffee cake is a 'Marmite' affair, you either love it or hate it. But I really wanted coffee to go with these little beauties, so instead of the usual shot of strong fresh espresso that I add to my cupcake batter, I used only half; to give a hint of coffee. Just enough to get the taste but not enough for those in the 'hate it' camp to shake their head and say 'no thanks'.
So there you have them Coffee and Doughnut Cupcakes. Oooo, and if anyone tries dipping them in lavender sugar, please let me know how it goes!
Print
Coffee & Doughnut Cupcakes
Yield 12
Doughnuts and Coffee, the perfect partners - cinnamon sugar doughnuts and a light coffee cupcake with a whipped cream cheese frosting
Ingredients
For the Doughnuts
50g Unsalted butter
100g Caster sugar
1 Egg, medium
100ml Whole milk
1 tsp Vanilla extract
1 tsp Baking powder
175g Plain flour
Unsalted butter, melted
Cinnamon sugar
For the Cupcakes
200g Unsalted butter
200g Caster sugar
4 Eggs, medium
1 tsp Vanilla extract
200g Self-raising flour
1 tsp Baking powder
1/2 shot or approx 25ml Espresso coffee
Instructions
INSTRUCTIONS
Preheat oven to 180C or 160C (fan) and place the silicone mould on a baking tray.
In a large mixing bowl or stand mixer, cream together the caster sugar and butter.
Gradually add the eggs, whole milk and vanilla extract. Mix together until well combined.
In a separate large mixing bowl, add the flour and baking powder and make a well in the centre.
Pour in the wet ingredient mix.
Mix together to form a smooth batter.
Fill a reusable piping bag with the batter and cut of the tip of the bag, half fill each of the doughnut moulds. Alternatively either use a tea spoon or pour the batter into a jug and pour into the mould. Try not overfill else the batter will bake over the centre spike and the doughnut hole with only go part way through the doughnut.
Bake for 8-10 minutes or until firm and springy to the touch.
Take the doughnuts out of the oven and allow them to cool slightly in the mould before turning them out.
To decorate, melt a tablespoon of unsalted butter and brush the top of the doughnuts. Whilst the butter is still warm, dip the top of the doughnut into the cinnamon sugar.
Place the doughnuts on a wire cooling rack, to finish cooling.
For the cupcakes
Preheat oven to 180C or 160C (fan) and line a deep muffin tray with 12 cupcake cases.
In a large bowl or stand mixer, add the caster sugar and butter. Beat until fluffy and creamy.
Add the eggs, one at a time, beating well between each one.
Add half of the flour and baking powder and mix together until just combined.
Add half of the Espresso and mix until just combined.
Add the rest of the flour and baking powder, and mix together, then add the rest of the Espresso and mix. Make sure all the ingredients are well mixed.
Use an ice cream scoop to divide the batter between the cupcake cases, they should be approximately 1/2 to 2/3 full.
Bake for 18 minutes, or until a toothpick inserted comes out clean.
Leave to cool on a wire rack.
To decorate
Fill a piping bag fitted with a 1cm round nozzle with the cream cheese frosting.
Pipe the frosting onto the cupcakes into a swirl shape and decorate with the doughnuts!
Are you making this recipe?
I love to see your creations so snap a photo and tag @crumbscorkscrews on Instagram with the hashtag #crumbscorkscrews and please give a star rating below ★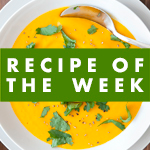 I'm also sending these to Super Golden Bakes's Cook, Blog, Share. I've just discovered Lucy's blog, and I love it!
0