I'm not sure where the last week or so has gone, but it's disappeared somewhere into the ether of life. But forget the last week… where has the last year gone? I can't believe that we're into December already. I'd say I didn't see it coming but it was inevitable, it's the same every year of course, but it's just here too quickly! Gone are the carefree days of long school holidays that took an age to get through and Christmas was always too far away and never came soon enough. Now we're all trying to pack as much in our days as possible, as time just flies by and we're worried we won't get chance to do everything we want too.
There are times though when time flies and there's no clock watching, that I just love – getting together with friends! I had a great coffee and cake catch up with the lovely Chris Fordham a couple of weeks ago, then I finally got to catch up with my fabulous friend, Sara, who also happens to be one of the most amazing florists that you'll ever meet. A 'quick' catch up turns from a morning, over lunchtime, and into the afternoon. It can be getting dark before you know it… but I absolutely love it! It's only because we both peel ourselves out of chairs or Sara's dogs are patiently waiting for a run that we have to stop.
Sara Tuckey of Aqua Flowers and Adorning Angels
© Caroline Alexander Photography 2012
Like Chris, I met Sara through the wedding industry and we've become friends. When we were married last year, I knew that Sara's Aqua Flowers and Adorning Angels, where perfect for us. I have no clue when it comes to flowers and I knew that I could give Sara complete free reign to create something spectacular that fitted with our day. The only thing I knew I liked was tulips… yes, tulips in October. I knew it wasn't the right time of year and was nigh on impossible and impractical; but Sara worked her magic and found the most fantastic parrot tulips for my bouquet. I loved them!
Sara Tuckey of Aqua Flowers and Adorning Angels
© Caroline Alexander Photography 2012
Knowing we'd be chatting for ages and we'd need a little something to keep us going, I couldn't go empty handed, so there had to be cake!
I'd had my eye on making something with brown butter for a while, and there'd been a languishing packet of chocolate chip cookies in the cupboard that caught my eye. I decided to have a little experimentation with a cookie dough style cake. Ideas whirling, I settled on a vanilla cake made with the brown butter and full of chocolate chips, finished with a cookie dough frosting.
You might be thinking that it's just a faff to brown butter to for a vanilla cake recipe, and yes you could make this with a regular sponge cake recipe if you prefer. However, you'll love it even more if you take the time with the butter. With it's nutty richness, the brown butter adds an extra depth to the cake complimenting the frosting and the whole cookie dough experience.
Having not previously created a cookie dough frosting, there was plenty of hunting around for ideas and recipes. Most recipes were similar to my regular frosting, with a few tweaks on quantities and whether to add liquid or not, so I decided to stick with my frosting recipe as a base and have a play. I'd also come across frostings with crushed cookies added into the mix, like I do with my Cookies n Creme version, but I wanted more the of raw cookie dough flavour. The answer was to substitute a little of the icing sugar with brown sugar and… flour! Now before you go 'urgh' and 'it will just taste.. well floury', I thought exactly the same but it makes all the difference and the frosting tastes just like cookie dough. Trust me!
Cookie Dough Layer Cake
Yield 1 x 6 inch round
The taste of cookie dough in cake form! A three layer vanilla chocolate chip cake made with brown butter and iced with cookie dough frosting.
Ingredients
For the Cake
150g Unsalted butter
175g Soft light brown sugar
3 Eggs, medium
1 tsp Vanilla bean paste
175g Self raising flour
1 tsp Baking Powder
150ml Whole milk
100g Dark chocolate chips
For the Frosting
350g Unsalted Butter
175g Soft light brown sugar
400g Icing sugar
1 tsp Vanilla bean paste
125g Plain flour
2 tbsp Whole milk
To Decorate
Dark chocolate chips
Cookie pieces
Instructions
For the Cake
In a medium saucepan, melt half of the butter, over a medium heat. When completely melted the butter will being to froth and a foam will form on the top.
Keep watch on the melted butter and occasionally, gently swirl the hot butter in the pan.
The butter will begin to smell quite nutty and rich, and small brown bits will form on the bottom of the saucepan.
When the bits are a golden brown, remove the saucepan from the heat and pour the brown butter into a small bowl. Make sure to scrap out the brown bits too.
Allow the butter to cool for 15-20 minutes. Remove any settled foam from the top of the butter before using.
Preheat oven to 180C or 160C (fan).
Line a 6 inch cake tin with baking parchment, or three individual 6 inch sandwich tins.
Using a stand mixer with the paddle attachment, beat the remaining butter until softened. Alternatively, you can make the cake batter, in a large mixing bowl, by hand or with an electric hand whisk.
Add the cooled brown butter and beat the butters together, until smooth.
Add the soft light brown sugar and vanilla bean paste beat until well mixed.
Add the eggs, one at a time, to the mixture. Beat well between adding each egg, until the mixture is thick. Don't worry if it starts to curdle.
Sift the flour and baking powder together, and add half to the mixture. Gently mix together.
Add half of the milk and mix well.
Repeat with the remaining milk and flour, and gently mix together until the cake batter is soft and smooth.
Gently fold in the chocolate chips.
Bake for 45-50 minutes, until golden brown or a skewer inserted comes out clean.
Allow the cake to cool in the tin for 10 minutes, then turn out onto a wire rack to cool.
For the Frosting
In a large bowl or stand mixer, beat the butter until soft. Add the soft light brown sugar and beat until creamed and smooth.
Add half the icing sugar and vanilla bean paste. Beat until smooth.
Add the half the flour and half the milk. Beat until smooth.
Add the remaining icing sugar, flour and milk. Beat until smooth.
If the frosting is too stiff, add a tbsp of whole milk and beat until smooth.
To Assemble the Cake
Using a large serrate knife, level the top of the cake and spilt horizontally into 3 layer of equal thickness.
Turn the cake upside down, so the levelled top is now the bottom. Fix the 'bottom' layer to a 6 inch cake board with a little of the buttercream.
Using a palette knife, spread about 3-4 tablespoons of the frosting evenly across the layer, place the middle layer on top, and repeat.
Top the cake with the final layer, and spread the frosting on the top an the sides of the cake. Use a palette knife or cake side scrapper to take off the excess buttercream and give a smooth finish.
Chill the frosted cake for 15 minutes in the fridge, to allow the layer of frosting to firm up.
Add another layer of frosting to the top and sides of the cake, and remove the excess.
Scatter the chocolate chips across the top of the cake. Pipe small rosettes of frosting on top, and decorate with cookie pieces.
Notes
If you do not wish to use a brown butter recipe, it is possible to use a regular vanilla cake recipe.
The cake can be kept in an airtight container for up to 4-5 days, or can be frozen, for 1 month.
Are you making this recipe?
I love to see your creations so snap a photo and tag @crumbscorkscrews on Instagram with the hashtag #crumbscorkscrews and please give a star rating below ★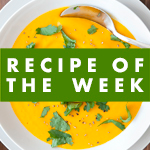 0